Main Content

Monday December 11, 2023
Washington News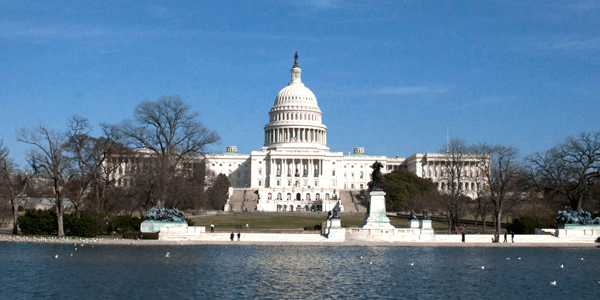 Free File Launched on January 13
The Internal Revenue Service (IRS) announced that its Free File tax software was available for taxpayers starting January 13. The Free File program allows taxpayers to enter their data and file their tax returns online for free. Free File returns will be filed starting on the opening day of tax season, January 23.

Free File is in its 21st season. The seven partners of Free File are commercial software companies. They offer complimentary online software to taxpayers with 2022 incomes of $73,000 or less. Taxpayers with incomes over $73,000 may use a separate filing system, the IRS Free File Fillable Forms (FFFF).

The seven Free File providers each create their own eligibility rules. Several providers offer their software for taxpayers with incomes under $73,000, while others have lower income cut-offs. Active-duty military members with adjusted gross income in 2022 of $73,000 or less are permitted to use any of the seven companies.

To use the Free File software, taxpayers should go to IRS.gov/FreeFile. Select the Free Guided Tax Preparation and a Free File Online Lookup Tool to help you select the best program. You can use the Browse All Offers function to look at the different offers. You select one of the seven providers and click through to the provider's website. You will then be able to complete your tax return online. Taxpayers without a computer may complete their tax return on a mobile phone or tablet.

The seven Free File providers are 1040Now, ezTaxReturn.com, FileYourTaxes.com, On-Line Taxes, Tax Act, FreeTaxUSA and TaxSlayer. For forms in Spanish, taxpayers can use ezTaxReturn.com.

Editor's Note: Free File is a valuable service for many taxpayers. It will be used this year by millions of Americans. The IRS continues to receive requests from Members of Congress to develop its own tax software. However, the IRS has been reluctant to replace the Free File program with its own product. Because many other countries provide a government product, this may occur at some time in the future.

Published January 20, 2023
Previous Articles
2023 Tax Filing Season Opens on January 23
Estimated Tax Payments Due January 17
President Signs Omnibus Spending Bill
Secure Act 2.0 Enhances Retirement Benefits